Je droomt. Je woont in een huis met maar één raam.
De ene dag sta je op en zie je enkel onrecht en geweld door dat raam. Je wilt niet liever dan terug in je bed kruipen.
De andere dag zie je mooie natuur, vriendelijke mensen en prachtige landschappen. De zon schijnt en het leven lacht je toe. Je hart maakt een sprongetje en je hebt er zin in!

Is het in je dagelijkse leven ook soms zo?
Je doet 's morgens je ogen open en je weet niet wat je te wachten staat.
Denk je vanuit angst, dan zie je alleen maar onrecht en lelijke dingen.
Je krimpt al samen bij de idee van wat je te wachten staat. Je ziet alles wat wazig en troebel en je doet de dingen op automatische piloot.

Sta je op vanuit dankbaarheid, ben je relaxter en sta je steviger in je schoenen. Je vertrekt vanuit je eigen kracht en doet alles vanuit je hart.

Dat is een keuze die je kan maken. Stap voor stap.
Waar je je in het begin onbewust onbekwaam voor voelt, groeit zo naar bewust onbekwaam.
Door te oefenen in het dankbaar zijn, word je bewust bekwaam.
Je bent alerter voor alles wat er rond je gebeurt. Je begint verbanden te zien die je tevoren nog niet zag. Je voelt beter aan wanneer iets uit balans is of wanneer je zelf uit balans bent.
Nog verder, als je dit alles verinnerlijkt, groei je naar onbewust bekwaam.
Dan BEN je en zie je alles helder, niet meer troebel of wazig.
Op welke dagen wil je naar buiten gaan? Op welke dagen sluit je je af?
Hoe wazig is jouw kijk op de wereld?
Met welk beeld over de wereld ben jij opgegroeid?
Waar keer je je van af? Wat lokt jou?
Hoe maak je je eigen wereld  mooier?
Waar ben je dankbaar voor?
Hoe zie je jezelf?
Bekijk en beluister hieronder het filmpje met de titelsong van de film: 'The greatest showman' door Keala Settle. Voel je hoe zij vanuit haar kracht een positieve en authentieke uitstraling heeft?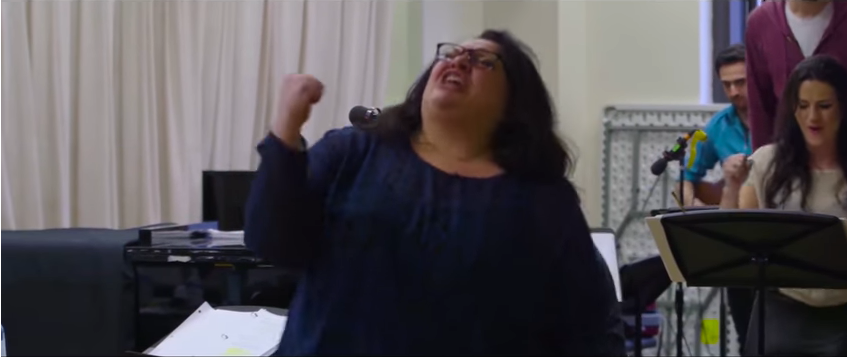 I'm not a stranger to the dark
Hide away, they say
'Cause we don't want your broken parts
I've learned to be ashamed of
all my scars
Run away, they say
No one will love you as you are
But I won't let them break me down to dust
I know that there's a place for us
For we are glorious
When the sharpest words wanna cut me down
I'm gonna send a flood, gonna drown them out
I am great, I am proof
I am who I'm meant to be, this is me Look out 'cause here I come
And I'm marching on to the beat I drum
I'm not scared to be seen
I make no apologies, this is me
Oh-oh-oh-oh Oh-oh-oh-oh
Oh-oh-oh-oh Oh-oh-oh-oh Oh-oh-oh, oh-oh-oh, oh-oh-oh, oh, oh
Another round of bullets hits my skin Well,
fire away 'cause today, won't let this [?] me in
We are bursting through the barricades
And reach above the sun (we are glorious)
Yeah, that's what we'll become
Won't let them break me down to
dust
I know that there's a place for us
For we are glorious
Look out [?],
wanna put me down Gonna send a flood, gonna drown them out
I am great, I am proof
I am who I'm meant to be, this is me Look out 'cause here I come
And I'm marching on to the beat I drum
I'm not scared to be seen
I make no apologies, this is me
Oh-oh-oh-oh Oh-oh-oh-oh
Oh-oh-oh-oh Oh-oh-oh-oh Oh-oh-oh,
oh-oh-oh, oh-oh-oh, oh, oh
This is me
And I'm going on to [?]
[?] nothing, I'm not glorious
When the sharpest words wanna cut me down
I'm gonna send a flood, gonna drown them out
This is great, this is proof
This is who I'm meant to be, this is me
Look out 'cause here I come (look out 'cause here I come)
And I'm marching on to the beat I drum
(marching on, marching, marching on)
I'm not scared to be seen
I make no apologies, this is me
(Oh-oh-oh-oh, oh-oh-oh-oh,
oh-oh-oh-oh)
I'm gonna send a flood
Gonna drown them out
(Oh-oh-oh, oh-oh-oh, oh-oh-oh, oh, oh, this is me)

Read more: Keala Settle - This Is Me Lyrics | MetroLyrics